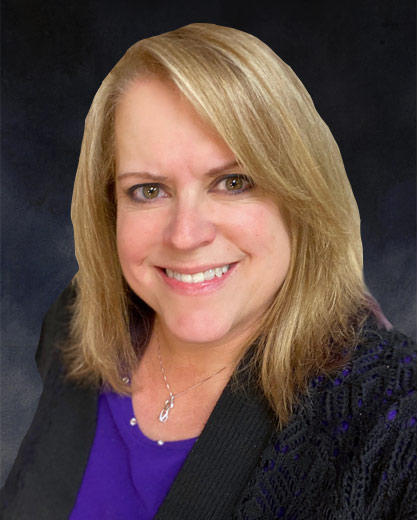 Jill Besl
Managing Paralegal
"I love what we do for our clients here at Cooper, Adel, Vu & Associates. My dream job is one in which I can have a positive impact on people's lives, and here, I do that every day!"
Jill Besl joined the firm as a paralegal in 2013 as a member of our Trust Team. Jill tells a compelling story about what made her decide to pursue a career in Elder Law. Her parents had a Family Trust from the time she was a small child. About ten years ago, her mother was trying to sell the family cattle farm. It was on the market for three years before she finally found a buyer. Just two days before the closing, her mother had an aneurysm burst in her brain. Happily, her mother survived, but, needless to say, she was unable to go to the closing and sell the farm. However, because their farm was in their Family Trust and Jill and her sister were co-trustees, they were able to go to the closing and get the burden of the farm off their backs so they could focus on helping their mother recover. From that time forward, Jill has made it her mission to help others understand the importance of planning – and planning ahead of a crisis!
Jill has a Bachelor of Science degree from the University of Dayton where she was also an active member of the Theatrical Club. She also has a Certificate in Horticulture and was a professional photographer with her own business for over 10 years. In 2013, Jill earned her Post-baccalaureate Professional Certificate in Paralegal Technology from the University of Cincinnati where she was on the Dean's List every quarter with a 3.8 grade point average. She is a member of the Ohio Bar Association, the Cincinnati Paralegal Association and the National Association of Legal Assistants.
Jill is originally from Fairfield Ohio. In her spare time, Jill enjoys hiking, gardening and hands-on home improvement. She has two dogs (Rya'c & Mia) and three cats (Buckeye, Kitchi and Gizmo) who all graciously allow her to live in the house with them.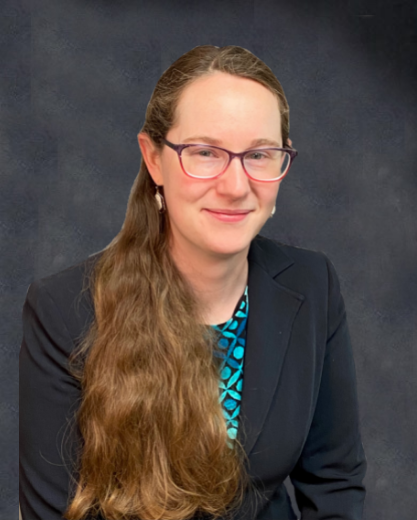 Kate Hollon
Senior Paralegal
 "The most gratifying part of my job is seeing the relief on client's faces when they've 'gotten their ducks in a row."
Kate Hollon joined the statewide estate planning and elder law practice of Cooper, Adel, Vu & Associates in July 2018. She began her career as a Paralegal with the firm on the Trust Team. Since then, she has filled many roles in the Trust and Medicaid teams, including Trust funding, managing Medicaid applications, and meeting with clients to help them understand and execute the estate plan that was recommended for them by the firm's attorneys. Kate explains complex legal concepts in a way that people understand. Here is one of her 5-star Google Reviews:
"… knowledgeable and professional assistant, Kate Hollon. She helped me to put together information about my assets – bank accounts, house deeds, retirement account info etc. Then she created all the documents I need so that my property will be passed on according to my wishes after death. The package included a living will, POA for Health Care and finances, and a list of personal items I might want to gift to friends. I have 'all my ducks in a row' and I'm so grateful!"
Kate graduated with an Associate's of Applied Science in Legal Studies from Sinclair Community College in August of 2018, and chose to work in Estate Planning so that she could use her education to help others with important legal needs.
Kate is originally from Lexington, Kentucky, and moved to Ohio in 2015. She has two sons; they love to play games together, ride bikes, and go for hikes in Ohio's beautiful parks. In her spare time, Kate also enjoys collecting and using fountain pens – the jewels of her collection include two 1920s Conklin pens made in Toledo – and dabbling in calligraphy.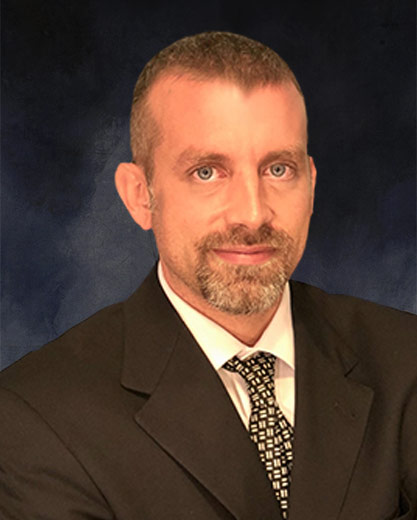 Tom Brammell
Senior Paralegal
 "I have the privilege of working with our clients to achieve their estate planning goals."
 Tom Brammell joined Cooper, Adel, Vu and Associates Elder Law Practice as a paralegal on our Trust Team in January, 2018. Tom has experience in many roles within the department including trust funding, meeting with clients to help them understand the plan recommended for them as well as the trusts and legal directives that have been prepared for them. As a former educator, Tom has made it his mission to explain complex concepts and answer questions in a way that our clients understand.
Tom received his Bachelor of Science degree from Ohio University and a Master's of Education (M.Ed.) from The Ohio State University. He taught English in the public schools for six years. He was drawn to Elder Law because he is passionate about helping people.
Tom is a native of Marion, Ohio where he lives today. He has a strong family connection with his parents who have been married for over 40 years. His brother, Jon, and two nephews live in Pennsylvania. He has two daughters, Ava and Flora, who are the apples of his eye. In his spare time, Tom enjoys reading history, political science and mystery novels. Most of all, he devotes his time to playing and exploring with his daughters.
Learn how planning can help protect your life savings from being lost.
Contact us today to signup and attend a free seminar.
Dually certified by the National Elder Law Foundation as Certified Elder Law Attorneys and the Ohio State Bar Association as Specialists in the Area of Elder Law.